The Black Homeownership Collaborative
Our 7-point plan to create 3 million net new Black homeowners by 2030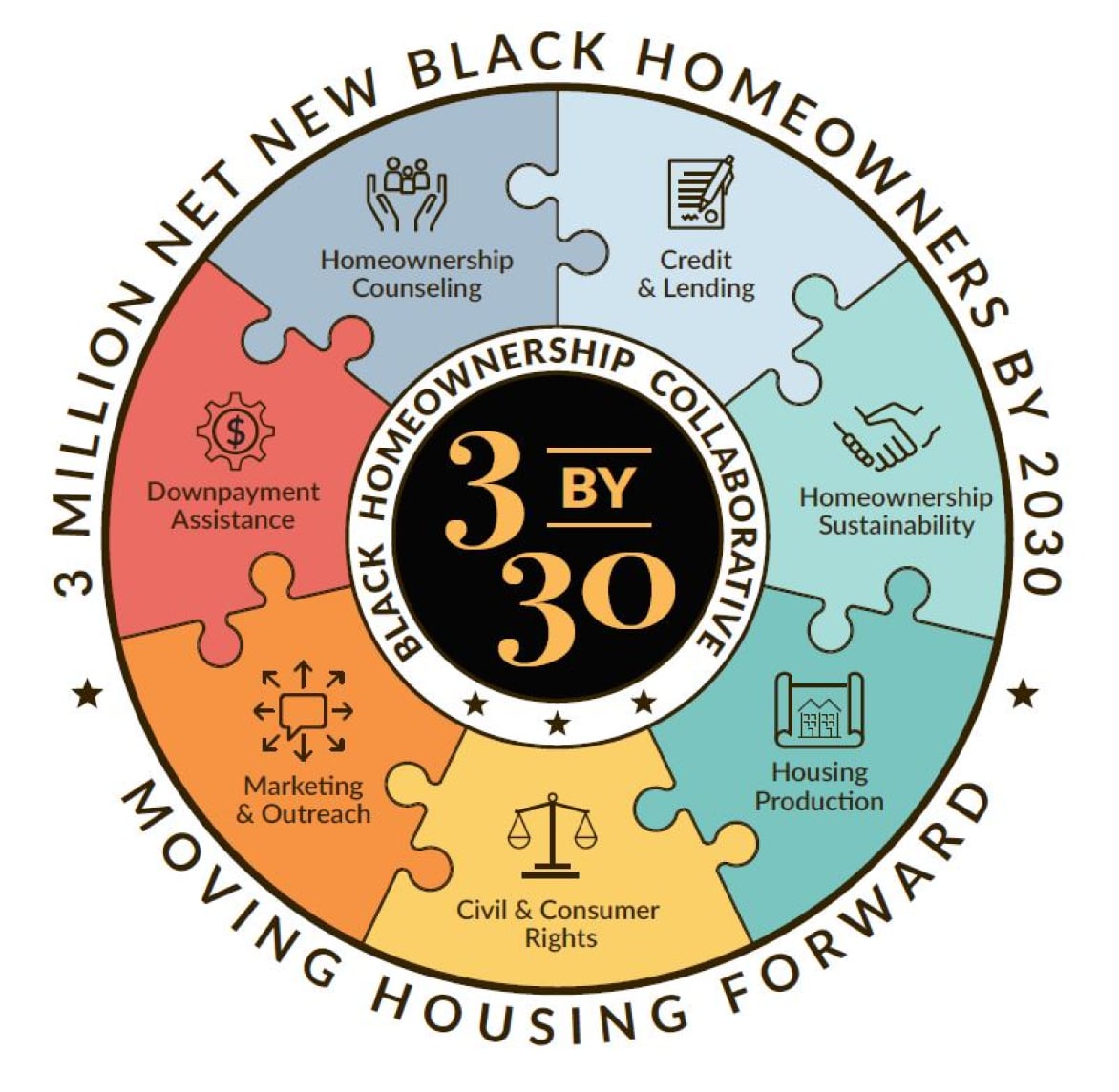 The Plan
The 7-point Plan
This plan identifies a set of seven tangible, actionable and scalable steps that will make it possible to increase Black homeownership by 3 million net new homeowners by 2030; an increase of more than 10 percentage points in the Black homeownership rate, bringing it to a level never previously attained. From there, new strategies will be developed to close the racial homeownership gap completely.
The 7-point steps are focused not only on bringing in new homeowners but also sustaining existing homeowners. They are complementary and need to be worked on simultaneously in order to increase the effectiveness.
Homeownership Counseling
Major barriers depressing Black homeownership include credit, student loan debt, and lack of information and resources for first-time and especially first-generation homebuyers. Pre-purchase homeownership counseling is a fundamental foundational to bridging these barriers, as well as growing the pool of mortgage ready homebuyers. Counseling borrowers who have been denied mortgage approval is critical to preparing them to reenter the homebuyer market.
Post-purchase counseling is also an important component of sustainable homeownership, particularly for first-time and first-generation homebuyers. To make progress on the goals of increased Black homeownership, it is important to help existing homeowners preserve their tenure. Post-purchase counseling can significantly mitigate delinquency and reduce servicing and loss mitigation costs. It must be better monetized and recognized as an important function in the wealth preservation continuum.
Downpayment Assistance
Homeownership is the primary way that most Americans build wealth. Unfortunately, historic and ongoing discriminatory housing policies result in Black families and other people of color being excluded from having access to owning a home, even when they have sufficient income to cover debt service. As a result, persistent and growing racial wealth gaps continue with many hardworking families lacking the resources to save for a down payment to purchase their first home. Additionally, many first-time homebuyers receive down payment support from their family members, especially their homeowner parents. Black young adults, whose parents are less likely to be homeowners and have wealth are less likely to receive support to make down payment.  A substantial, sustainable and targeted down payment assistance program will serve as a critical first step in addressing these disparities, strengthening the wealth building capacity for millions while also growing the economy.
Housing Production
Housing supply shortages are greatest for entry-level and lower-priced homes affordable to first-time homebuyers. Rising land prices, zoning restrictions on housing development, costly building permits, labor shortages and the high cost of lumber and other materials all contribute to the under-supply of for-sale, entry-level homes. Many of these costs are fixed, making more affordable starter homes comparatively less economic. Another contributing factor to supply shortages is the lack of market incentive to rehabilitate dilapidated homes in many distressed communities where vacant homes sit underutilized. The cost of new construction or rehabilitation often exceeds what the home could sell for in these communities. This dynamic, known as the "value" or "appraisal" gap, discourages investment and perpetuates a downward spiral of declining home values in communities that have been left behind. Without economic interventions in distressed communities, land use reforms, and public investment in dedicated affordable homes, the shortage of decent, affordable entry-level homeownership opportunities will continue to pose a major barrier to Black homeownership.
Credit and Lending
Credit remains a major barrier to homeownership, particularly for Black homebuyers. The high cost of origination and servicing also creates barriers to obtaining home loans in communities where home prices are most affordable and smaller mortgages are essential. Innovation in mortgage credit scoring and mortgage products are an essential component of any successful strategy. Achieving homeownership is not enough. Sustaining homeownership is the ultimate objective. Not everyone is ready to be a homeowner immediately, but credit evaluation needs to do a better job of identifying those that are ready and those that are not ready yet and provide referrals to housing counselors who can turn a "no" into a "not yet." Mortgage products also need to target populations that have not only been historically underserved by the mortgage finance system; they have been specifically excluded. Addressing these inequities requires direct interventions like special purpose credit programs (SPCP) and specified pools for mortgage securitization.
Civil and Consumer Rights
A legacy of housing and lending discrimination, which excluded Black households from communities, denied them access to credit, and constrained opportunities to build household equity, all contributed significantly to the homeownership gap we witness today between African Americans and white Americans. The federal government must fully enforce the nation's fair housing and consumer-protection laws to mitigate the role of ongoing discrimination in perpetuating the homeownership gap. The government must utilize, protect, and restore all legal doctrines and provisions of law that address systemic discriminatory policies and other practices that serve as unlawful barriers to housing opportunity. Federal agencies must also be fully resourced to effectively implement fair housing and consumer-protection laws.
Homeownership Sustainability
Black homeownership rates have fallen in part because Black homeowners have shorter spells of ownership than white homeowners.  Sustaining homeownership has received less attention than helping renters become owners. Loss of a home impacts not only the family experiencing foreclosure, but the expectations for homeownership of their friends and family. For older homeowners, foreclosure may not be recoverable due to approaching retirement. According to the Federal Reserve Bank of St. Louis, people of color experienced foreclosure rates significantly higher than comparable white homeowners. Early intervention, ex-ante counseling and COVID-19 related homeownership assistance are essential components of sustaining homeownership.
Marketing and Outreach
The first step to successfully reaching mortgage ready Black homebuyers is to complete a comprehensive marketing study to develop a targeted advertising and marketing campaign. This will be followed with a major national advertising campaign. Pre-pandemic there were 1.7 million mortgage-ready Black millennials who made $100,000 or more annually, according to Freddie Mac. At least 3 million Black households were identified as mortgage ready, and more than 2 million were able to meet income requirements, but didn't have enough credit history to meet traditional requirements for home loans, Freddie Mac found. Why is this? Without detailed answers to this fundamental question, many of the strategies in this plan will be undercut by a lack of interest. There are likely many factors at play, including the impact of mass foreclosures and equity stripping in communities of color during the Great Recession, the multigenerational impact of racism on attitudes about the meaning of "the American Dream," lack of informed parental support and guidance available to first generation homebuyers, who are disproportionally people of color; significantly higher levels of student debt despite high incomes; and other factors not yet identified. In the 1990s, homeownership among all people of color rose significantly. Moving the needle in the 2020s will require a concerted effort that is consistent with 21st century marketing tools and outlets.
The Numbers
The numbers tell the story
The numbers tell the story. Bringing the Black homeownership rate up to that of white households would require increasing the number of existing Black homeowners by roughly 5 million, an increase of approximately 72%.
Below
20 %
Homeownership rate for Blacks under age 35 is below 20% — less than half the rate for whites.
Below
50 %
Homeownership rate for Black households age 35-54 is 40.8%, as compared to over 72% for white households of similar ages.
Steering Committee
Expanding Homeownership for All
These recommendations reflect the work product of over 100 housing leaders that span the political spectrum in every area of housing advocacy and industry. It is the culmination of two years of work and hundreds of hours of meetings by the Steering Committee, as well as five workstreams that specifically addressed the unique challenges and opportunities regarding mortgage lending; housing production; counseling and down payment assistance; civil and consumer rights; and marketing.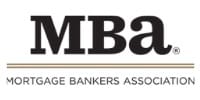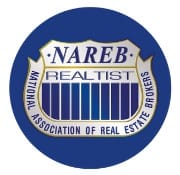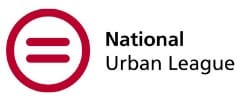 Did you know?
The rate of Black homeownership has plummeted to levels not seen since segregation in housing was legal.
It Takes a Village
The Stakeholders
Affordable Homeownership Foundation, Inc.
Affordable Housing Centers of Pennsylvania
AGORA Community Services Corporation, NFP
Alyssa Bell
Arizona Housing Coalition
Bank of America
Cal HFA
California Association of Realtors
Center for Community Progress
Center for NYC Neighborhoods
Central Jersey Housing Resource Center Corp.
Centre for Homeownership & Economic Development Corporation, Inc.
Change Mortgage
Chenoa Fund
CHES, Inc.
Chhaya CDC
Cinnaire
Citizens' Housing and Planning Association
Commerce Mortgage
Community Development Network of Maryland
Community Housing Development Corporation of North Richmond
Conrad Egan
Consumer Credit and Budget Counseling, Inc (d/b/a National Foundation for Debt Management)
Consumer Credit Counseling Service of Buffalo, Inc.
Consumer Credit Counseling Services of Maryland
Deena Wilke
Down Payment Resource
eHome America
Federal Home Loan Bank of San Francisco
Florida Alliance for Community Solutions, Inc.
Framework Homeownership
Frayser CDC
Freddie Mac
Freedom Mortgage
Genworth
Greater KC Housing Information Center
Grounded Solutions
Guild Mortgage
Habitat for Humanity International
Habitat for Humanity of Minnesota
Home Builders Institute
HomeFree USA
Homeowners Employment Corporation
Homewise
Hope Enterprise Corporation/Hope Credit Union
Housing Action Illinois
Housing Options Provided for the Elderly, Inc.
Housing Partnership Equity Trust
Housing Partnership Network
Housing Policy Council
Jackie O'Garrow
JPMorgan Chase & Co.
Keuka Housing Council, Inc.
KeyBank
Leadership Conference on Civil and Human Rights
Living Cities
Long Island Housing Services, Inc.
Low Income Investment Fund
Mainestream Finance
Manufactured Housing Institute
Margert Community Corporation
Massachusetts Affordable Housing Alliance
Milken Institute
Minnesota Homeownership Center
Mortgage Bankers Association
Movin' Out, Inc.
NAACP
National Association of Hispanic Real Estate Professionals
National Association of Home Builders
National Association of Real Estate Brokers
National Association of REALTORS©
National CAPACD
National Community Reinvestment Coalition
National Community Stabilization Trust
National Council of State Housing Agencies
National Fair Housing Alliance
National Housing Conference
National Housing Resource Center
National NeighborWorks Association
National Urban League
Navicore Solutions
NCLC
Neighborhood Housing Services of Chicago
Neighborhood Housing Services of South Florida, Inc.
NeighborWorks America
New American Funding
Newtown Community Development Corporation
NHS Brooklyn, CDC, Inc.
Olive Hill Community Economic Development Corporation, Inc.
Open Communities
Project LIFT
Proud Ground
Quicken Loans
Rensselaer County Housing Resources, Inc.
Rob Chrane
RUPCO, Inc.
Rural Community Assistance Corporation
Sarah Bainton Kahn
Sconiers Homeless Preventive Organization, Inc.
SKA Marin
Sowing Empowerment & Economic Development, Inc
Springfield Housing Authority
SSG Community Solutions
St. Petersburg Neighborhood Housing Services, Inc. (d/b/a Neighborhood Home Solutions)
Take Charge America, Inc.
Tenfold
The Homeowners Employment Corporation
The Waterfront Project, Inc.
Troy Rehabilitation and Improvement Program, Inc.
Truist
U.S. Mortgage Insurers
Ubuntu Institute of Learning
UnidosUS
Universal Housing Solutions CDC
Up For Growth
Urban Land Institute Terwilliger Center for Housing
Vantage Score
Ventura County Community Development Corporation
Wells Fargo
Wintrust Mortgage
Youngstown Neighborhood Development Corporation
ZestFinance
Zillow
The Updates
News & Resources